Skip to end of metadata
Go to start of metadata
Guaranteed Delivery
Camel supports the Guaranteed Delivery from the EIP patterns using among others the following components: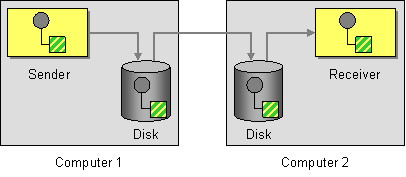 Example
The following example demonstrates illustrates the use of Guaranteed Delivery within the JMS component. By default, a message is not considered successfully delivered until the recipient has persisted the message locally guaranteeing its receipt in the event the destination becomes unavailable.
Using the Fluent Builders
from("direct:start")
	.to("jms:queue:foo");
Using the Spring XML Extensions
<route>
	<from uri="direct:start"/>
	<to uri="jms:queue:foo"/>
</route>
Using This Pattern
If you would like to use this EIP Pattern then please read the Getting Started, you may also find the Architecture useful particularly the description of Endpoint and URIs. Then you could try out some of the Examples first before trying this pattern out.